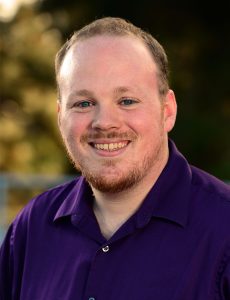 James Di Filippo
Staff Researcher and Data Science Analyst
Email: jdifilippo@luskin.ucla.edu
Twitter: @jdifilippo
---
James Di Filippo is the program lead for the Luskin Center for Innovation's transportation program. His current work is focused on transportation electrification, with projects focused on the adoption of zero-emission vehicles in light duty, new mobility, transit, and goods movement applications. James also works on charging infrastructure planning for supporting transportation electrification for multi-family housing residents, ridehail drivers, and public and commercial fleets.
A policy analyst by training, James brings interdisciplinary knowledge of economics, quantitative analysis, policy development, and governance into his research. In addition to his role as transportation program lead, James has a continuing role in climate policy research in California and he has served on the winning Carbon XPRIZE team that is developing a low-carbon alternative for cement. His research on policy drivers for decarbonization in the cement and concrete industry has led to a recent publication in the peer reviewed journal Cement and Concrete Composites.
Prior to his role as a project manager at the Luskin Center for Innovation, James worked at the center as a graduate student researcher while completing his Master of Public Policy degree at the UCLA Luskin School of Public Affairs. His master's capstone project on workplace electric vehicle charging was recognized with the Distinguished Applied Policy Project, Highest Honor Award. James also holds a B.A. in Government from California State University, Sacramento.