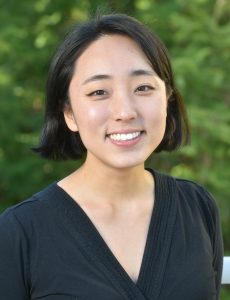 Lolly Lim
Researcher
Email: llim@luskin.ucla.edu
Twitter: @LimLolly
---
Lolly Lim is a staff researcher and project manager at the Luskin Center for Innovation. Her current work focuses on developing tools and analyzing programs and policies to support enhanced climate resilience among vulnerable communities in California, particularly in response to extreme heat.
Prior to her graduate studies, Lolly worked as an analyst for an environmental consultancy where she evaluated residential and commercial energy efficiency (EE) programs and conducted research on consumers' attitudes toward EE and renewable energy. Her desire to focus on the intersection of urban planning and climate change adaptation led her to pursue a masters in Urban and Regional Planning at UCLA, during which she gained valuable experience in local, regional, and international climate change adaptation strategy development. She assisted on research to support the development of the LA City Resilience Plan, the Los Angeles County Sustainability Plan, and the writing of reports related to long-term adaptation planning and finance by the United Nations Framework on Climate Change (UNFCCC). She is particularly excited about aligning climate goals across various levels of governance and approaches to inclusive participatory planning.
Lolly holds a master's degree in Urban and Regional Planning from UCLA with a focus on Regional and International Development and an Sc.B. in Geology-Biology from Brown University.