Saving Energy Creates Jobs and Other Benefits for Angelenos
UCLA study assesses economic benefits of Los Angeles Department of Water and Power's energy efficiency programs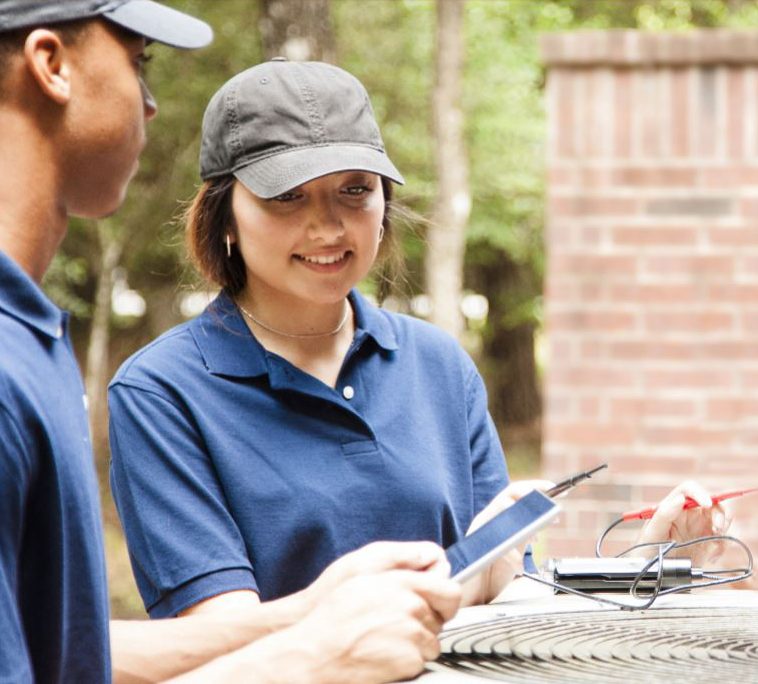 Installing energy efficient windows and lighting. Planting shade trees. Administering a refrigerator exchange program. This is just some of the work associated with the energy efficiency programs funded by the Los Angeles Department of Water and Power (LADWP).
The UCLA Luskin Center for Innovation (LCI) has released a study about the economic and employment benefits of LADWP's 22 energy efficiency programs funded at $123 million in the 2016-17 fiscal year (the most recent year for which complete data was available during the study period). The report focuses on three metrics—number of jobs supported, value added (a local proxy for gross domestic product), and labor income (wages and benefits for workers).
The researchers find that LADWP's suite of energy efficiency programs perform well according to those three metrics because they generate energy cost savings for LADWP customers, leverage co-investment from residents and businesses, and rely heavily on local labor for program activities.
"In particular, LADWP's investment in energy efficiency, on average, supports more local jobs per dollar of investment than a commensurate level of investment in the oil and gas sector, a common benchmark for comparing investments in energy resources," stated Jason Karpman, lead researcher of the study and LCI project manager. "When value added and labor income are looked to as the units of comparison, the same finding holds true."
The report is the second in a series assessing the economic benefits of LADWP energy efficiency programs. The first report by UCLA's LCI helped inform an industry-leading energy efficiency commitment announced by Los Angeles Mayor Eric Garcetti and LADWP commissioners in 2014. The policy sets a 15 percent reduction in electricity consumption in Los Angeles through energy efficiency measures.
Since 2014, LADWP has both expanded and launched several energy efficiency programs. This includes a five-year, $100 million insulation rebate program to help Angelenos better control temperatures in their homes, reduce energy use, and save money.
"LADWP has increased its investment in energy efficiency in part because of the economic benefits revealed in UCLA's first study," said David Jacot, Director of Energy Efficiency at LADWP. "The new report is further proof that these are good investments and justifies energy efficiency investments moving forward."
The new study coincides with a statewide shift away from fossil fuel energy generation to comply with state and local policies. Utilities such as LADWP are making investment decisions regarding cleaner alternatives, such as reducing demand through energy efficiency and increasing renewable energy generation. Mayor Garcetti recently announced that LADWP will phase out natural gas operations at three coastal power plants. The alternative was to invest in revamping the plants to meet new requirements.
"The cheapest and cleanest way to ensure we have enough electricity to keep the lights on and power our economy is through energy efficiency," stated Mayor Garcetti when he announced the 2014 policy. His statement still applies today.
UCLA's new study confirms that energy efficiency is a good investment.