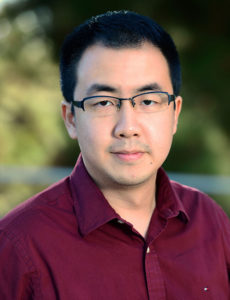 David Kong, Consultant
Email: kongweilongapp@gmail.com
Phone:                   Fax:
---
Weilong (David) Kong is a Ph.D. candidate at the Pardee RAND Graduate School. Prior to joining Pardee RAND, he was a public policy analyst at the Luskin Center for Innovation at the University of California, Los Angeles, where he conducted regional economic and environmental impact analyses on California's climate investments and energy efficiency policies.
Kong has an M.P.A. from the University of Southern California and a B.Ec. in finance from the Renmin University in China. His research interests include methods for model-based research, robust decision making, economic impact analysis, and cost-benefit analysis; and topics including climate policy, infrastructure resiliency, energy efficiency, workforce development, international relations, and strategic balance.