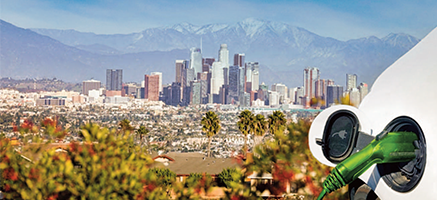 The Los Angeles Business Council Institute is pleased to share the findings from our new study, A California Agenda for Equity-Centered Clean Transportation, authored by the UCLA Luskin Center for Innovation.
This research represents a new strategy to expand and identify how to measure household and community scale progress toward expanding equitable access to clean transportation and recommendations to develop a feasible agenda for near- and long-term equity-centered policies.
The study is the result of a partnership with the Governor's Office of Business and Economic Development, who were tasked with leading the development of the state's Zero Emission Vehicle Market Development Strategy, and stakeholders representing municipal government, environmental and environmental justice organizations, major employers, and more.
Speakers:
J.R. DeShazo, Director, UCLA Luskin Center for Innovation
Tyson Eckerle, Deputy Director, Zero Emission Vehicles, Governor's Office of Business and Economic Development
Commissioner Patty Monahan, California Energy Commission
Analisa Bevan, Assistant Division Chief Sustainable Transportation and Communities Division, California Air Resources Board