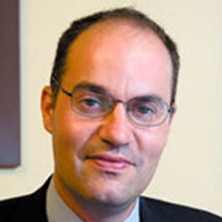 "Household Demandfor Low Carbon Public Policies: Evidence from California"AbstractIn recent years, Californians have voted on
two key pieces of low carbon regulation. The resulting voting patterns provide
an opportunity to examine the demand for carbon mitigation efforts. Household
voting patterns are found to mirror the voting patterns by the U.S Congress on
national carbon legislation. Political liberals and more educated voters favor
such regulations while suburbanites tend to oppose such initiatives. Survey
responses at the individual level are shown to predict the spatial variation in
actual voting patterns and hence convergent validity for results obtained with
stated preference data on voting markets.http://www.nber.org/papers/w19965About the Speaker:Matthew E. Kahn is a
Professor at the UCLA Institute of the Environment, the Department of
Economics, the Department of Public Policy, the Anderson School of Management and theUCLA Law School. He is a research associate
at the National
Bureau of Economic Research and a research fellow at
IZA.  He also serves as a Non-Resident Scholar at the NYU Stern
School of Business at the Urbanization Project and as a Non-Resident
Scholar at the University of Pennsylvania Institute for Urban
Research.  Before joining the UCLA faculty in January 2007, he taught
at Columbia and the Fletcher School at Tufts University.  He has served as
a Visiting Professor at Harvard and Stanford and as the Low Tuck Kwong
Distinguished Visiting Professor at the National University of
Singapore.  He holds a Ph.D. in Economics from the University of
Chicago.   He is the author of  Green Cities: Urban Growth and the
Environment (Brookings Institution Press 2006) and the co-author of Heroes and Cowards: The Social Face of War (Princeton
University Press 2009). In September 2010, Basic Books published his book
titled Climatopolis .  In July 2013, he
published his book titled:Fundamentals of Environmental Economics: Solving Urban
Pollution Problems.  My research focuses on environmental,
urban, real estate, and energy economics. 
He also serves as the Director of
Research for the UCLA Anderson School's Ziman
Real Estate Center.  Please see Professor Kahn's website for more information.