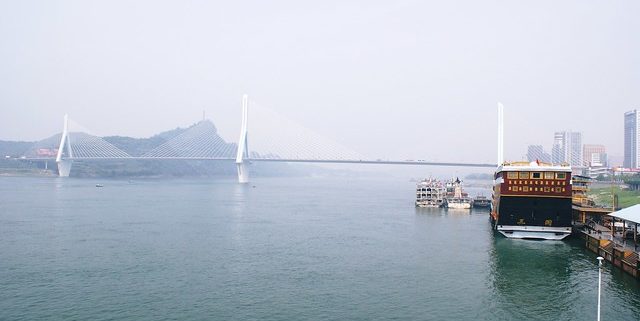 The world faces the challenge of expanding electricity generation to meet the needs of growing economies while reducing greenhouse gas emissions to nearly zero by 2050 – all while maintaining the integrity of our world's ecosystems, including conserving the planet's remaining free-flowing rivers.
In an afternoon discussion at UCLA School of Law on September 11, 2019. Jeff Opperman, Global Freshwater Lead Scientist at WWF, will describe how growing electricity demands and climate objectives can be achieved while avoiding high-impact hydropower's negative impacts on the world's remaining freeflowing rivers. Alex Wang, Professor of Law at UCLA School of Law, will moderate the conversation.
Seating is limited. Please fill out the form here to register. Light refreshments will be provided.
Hosted by UCLA Emmett Institute on Climate Change and the Environment,  UCLA Institute of the Environment and Sustainability and UCLA Luskin Center for Innovation.
Contact Daniel Melling, melling@law.ucla.edu with any questions.