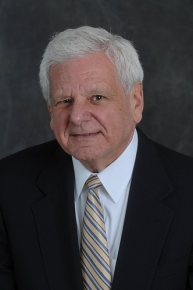 In 2008, Congress asked the National Academy of Sciences to establish a Committee to investigate and make recommendations on the steps needed and strategies required in response to global climate change. The National Academy report, America's Climate Choices, was submitted to Congress in May 2011.Dr. Carnesale, who chaired this Committee, will identify and discuss key issues addressed and give an overview of the report's recommendations to guide America's efforts to control greenhouse gas emissions and provide leadership to prepare for unavoidable climate change effects. More information and the ReportWednesday, October 12, 2011
6:00 pm Reception7:00 pm LectureFowler Museum at UCLA, Lenart Auditorium
About the Lecturer:Albert Carnesale: UCLA, Chancellor EmeritusProfessor, Luskin School of Public AffairsProfessor, Henry Samueli School of Engineering and Applied ScienceChair, National Academy of Sciences Committee on "America's Climate Choices" more
THIS EVENT IS FILLED TO CAPACITY
We will have a stand-by line for the lecture and will accommodate stand-by guests on a first come first served basis if seats are available.