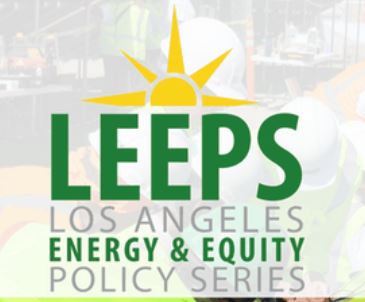 Join us in Long Beach for our fourth-annual Los Angeles Energy and Equity Policy Series event!
This February, GRID Alternatives is hosting "Our Shared Solar Future: Expanding Access through Community Solar." In this half-day event, solar-energy advocates will dive into community solar as a powerful policy strategy to encourage clean energy equity. GRID, an Oakland-based nonprofit solar installer, has put together a panel of experts and advocates to review successful community solar case studies from around the country, discuss recent policy developments, and more! Whether you're an expert or new to solar, this panel series will have something for you. Breakfast and lunch included.
Speakers include:
Martha Guzman Aceves, Commissioner, California Public Utilities Commission
Marta Tomic, Program Director, Vote Solar
Tom Figel, Policy & Regulatory Manager – Community Solar, GRID Alternatives
Ted Bardacke, Executive Director, Clean Power Alliance
Anthony Hernandez, Principal Manager, Energy Procurement & Management, Southern California Edison
Brandon Smithwood, Policy Director, Coalition for Community Solar Access
Michael Kadish, Executive Director, GRID Alternatives Greater Los Angeles
More will be announced. Tickets are $30 in advance by using code FRIENDOFGRID ($10 reduction).
Hope to see you there! Space is limited. Please RSVP today.