Symposium Convenes Climate Adaptation Experts Amid Intensifying Heat, Fires and Floods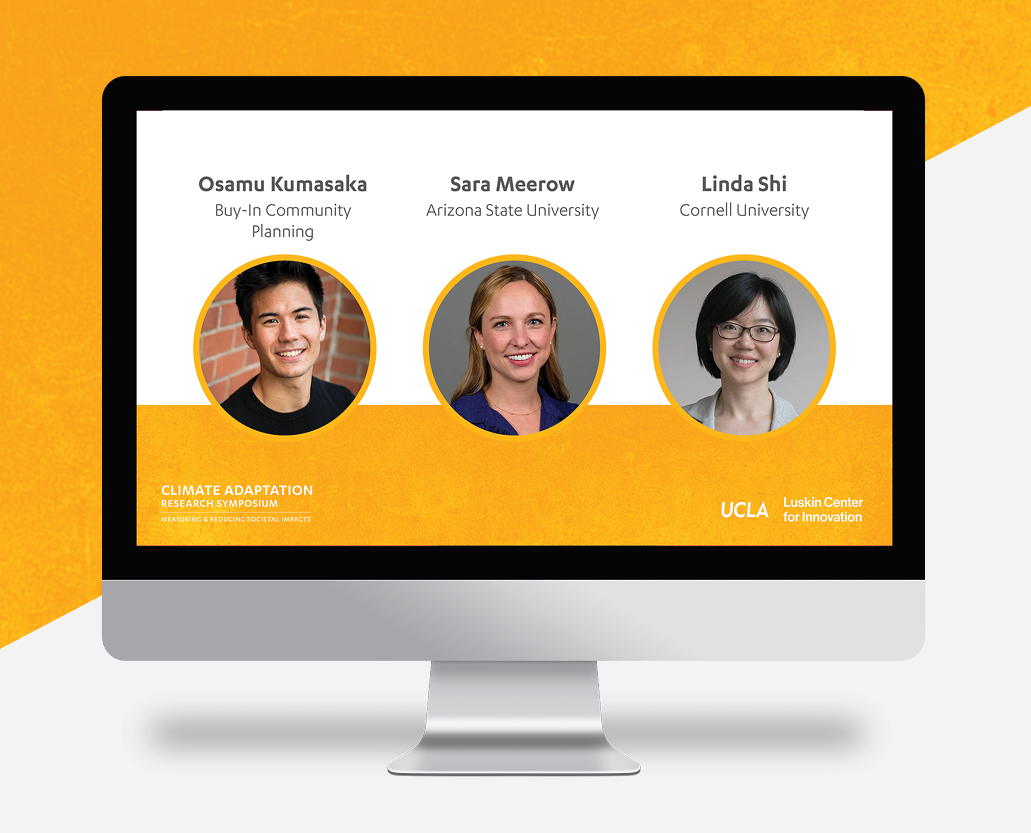 September 29, 2021
Earlier this month, the UCLA Luskin Center for Innovation hosted its 2021 Climate Adaptation Research Symposium, a two-day event highlighting leading research on climate adaptation and resilience. The event brought together hundreds of attendees from 46 different U.S. states and 54 countries to discuss extreme weather, climate justice, financial impacts and more—days after Hurricane Ida devastated communities from Louisiana to New England, and as the West faced yet another heat wave.
With 24 virtual sessions, the symposium featured the research and expertise of 98 speakers across the social sciences, including economics, geography, public health, urban planning and public policy.
Some of the most-viewed sessions included the following sessions:
Quantifying and Minimizing the Impacts of Wildfires
Climate Migration and Immobility
Equitable Adaptation to Climate-Related Flood Risks
For more information about the event, including slide decks and recordings, visit the event archive. To hear about our future climate adaptation conversations and opportunities, sign up for the Luskin Center for Innovation's email newsletter.