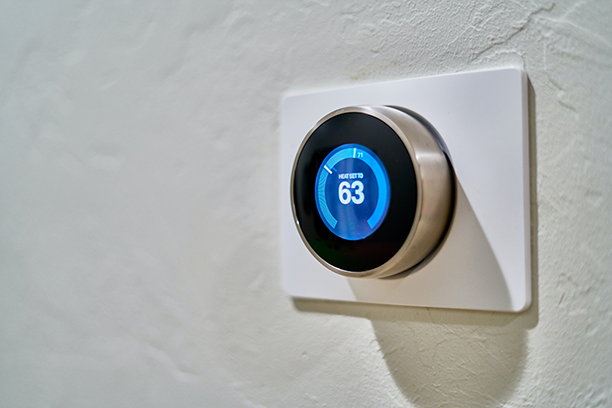 Energy efficiency gains support goals of economic growth, energy security, and environmental sustainability while reducing consumers' energy bills. While energy efficiency is improving around the world, much potential remains untapped. The global transition to a clean energy future requires both new and improved efficiency policies and incentives, with a focus on their effective and equitable access and benefits for low-income households, small businesses, and other electricity ratepayers.
Research from the Luskin Center for Innovation (LCI) informs the next generation of clean energy programs. Example studies follow.
Researchers: Nicholas Chow, JR DeShazo, Omar Moghaddam
This research explores the energy intensities to implement an advanced water treatment process, specifically for direct potable reuse, and seeks to inform decision makers on important considerations facing water managers, energy managers, and environmental actors. This study uses the County of Los Angeles as a case study to quantitatively examine the water, energy, and greenhouse gas tradeoffs of utilizing different water supply sources.
Researchers: Gregory Pierce, Rachel Connolly, and Kelly Trumbull
This report analyzes an adaptation of the original emPOWER approach to provide more targeted support to Southern California Edison-served households in Kings and Tulare counties. The most novel distributive impact of the pilot was connecting households to Arrearage Management Plan, a debt forgiveness program.
Lead Researchers: Julien Gattaciecca, Kelly Trumbull, and J.R. DeShazo
Both how much and when electricity is consumed matter for the environment. Electricity is likely to be cleaner at noon when the sun is shining on solar panels than in the early evening when the grid may rely more on fossil fuel generators. This is why demand response programs can help electricity customers understand when to conserve electricity to maximize savings and better help the environment and the grid.
In order to understand the most effective demand response program designs, we conducted a multi-year study funded by a California Energy Commission grant of more than $2 million. The study revealed that offering participants financial rewards, on top of the amount of money they'd save simply for using less energy, had a measurable effect on reducing their energy use — although the amount of the financial incentive made relatively little difference. Further, automation devices (like smart thermostats) proved to be key to reducing energy use during times of high stress on the electrical grid, like heat waves. Study results will inform policymakers, utilities, and demand response providers on the most efficient demand response program designs.
(2020 report)
Researchers: Gregory Pierce, Colleen Callahan, and Rachel Connolly
The Liberty Hill Foundation commissioned LCI to evaluate emPOWER, a coordinated outreach project connecting low-income households with energy efficiency, solar energy, low-carbon transportation, and financial assistance programs. The pilot activated community-based organizations to conduct outreach, information sharing, and technical assistance to help eligible residents sign up for free programs that can help them save money and conserve energy. LCI's evaluation found that the campaign has been successful in reaching areas of L.A. County impacted by poverty and pollution, and offers potential as a replicable model for the state.
(2019 and 2014 reports) 
Authors of 

2019 report

: J.R. DeShazo, Jason Karpman, Weilong (David) Kong, and Colleen Callahan
Authors of 2014 report: J.R. DeShazo, Alex Turek, Michael Samulon
A series of studies assessed the economic and employment benefits of Los Angeles Department of Water and Power's (LADWP's) energy efficiency programs. A common finding across the investment periods, and two similar but differing sets of LADWP energy efficiency programs, is that the investments on average supports more local jobs per dollar of investment than the oil and gas sector, a common benchmark for comparing investments in energy resources.
The first report informed an industry-leading energy efficiency commitment announced by Mayor Eric Garcetti in 2014. This policy sets a 15 percent reduction in electricity consumption in Los Angeles through energy efficiency measures.
Our follow-up report assesses recent progress. This study, released in 2019, found that LADWP's suite of energy efficiency programs continue to perform well because they generate energy cost savings for LADWP customers, leverage co-investment from residents and businesses, and rely heavily on local labor for program activities.
(2013 report)
Authors: J.R. DeShazo, Colleen Callahan, and Elizabeth Beryt
The California Clean Energy Jobs Act (Proposition 39), passed by voters in November of 2012, allocates up to $550 million per year for five years to energy efficiency and clean energy projects in California's public schools, community colleges, universities, and other public facilities. An LCI report, commissioned by the Los Angeles Business Council, analyzed strategies for the implementation of Proposition 39 funds to help maximize long-term investment in energy efficiency and clean energy, and the associated jobs and other benefits for Californians. The authors found that Proposition 39 funds could quadruple through the use of revolving investment mechanisms. The research helped informed investment mechanisms for Proposition 39 and other related campaigns.
(2014 report)
Authors: Colleen Callahan, J.R. DeShazo, Henry McCann, and Norman Wong
In response to, and recognized by President Obama's Climate Data Initiative, the UCLA Luskin Center and Environmental Defense Fund released the Los Angeles Solar and Efficiency Report (LASER). LASER is a data-driven mapping tool designed to help communities identify opportunities to invest in projects that will save households money, create clean energy jobs, and strengthen climate resilience. The tool illustrates existing pollution and climate change impacts at a community level and illustrates "hot spots" ripe for rooftop solar investment and energy efficiency building potential at the parcel level.
(2013 report)
Authors: Ryan Matulka, J.R. DeShazo and Colleen Callahan
The San Pedro Bay Ports, comprising the Ports of Los Angeles and Long Beach, are the two busiest ports in the U.S. The Aquamarine Institute, with support from these ports, commissioned LCI to create a framework to study electricity consumption and evaluate energy management strategies at the San Pedro Bay Ports. The report served as a foundation for future energy management planning by the San Pedro Bay Ports, including energy efficiency and local energy generation.