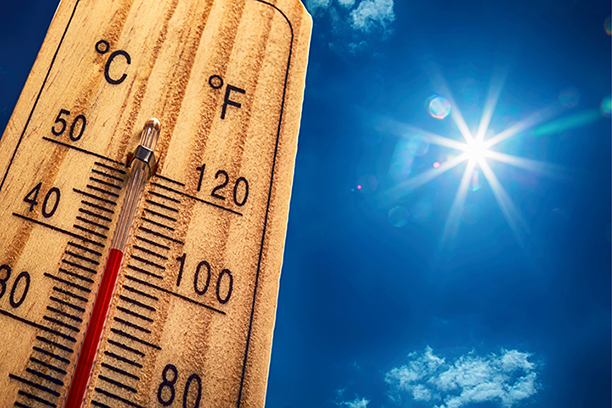 Environmental equity means both protection from environmental hazards as well as access to environmental benefits for all, regardless of income, race, and other characteristics. Climate change is expected, in general, to disproportionally affect low-income communities least responsible for climate change emissions. Yet with strong action, these same communities could disproportionately benefit from strategies to address and adapt to climate change.
Through research and collaborations with stakeholders, the Luskin Center for Innovation (LCI) seeks to advance climate equity by informing policies, plans, and processes that empower communities, particularly those that are low-income, to bring home the benefits of climate mitigation and resiliency building. Thus far, this work has focused in California, with the ability to transfer lessons learned. Example projects follow.
Adaptation and Resiliency
(current project)
Researchers include: J.R. DeShazo, Gregory Pierce, Jisung Park, Alan Barreca, C.J. Gabbe, Lolly Lim, and Colleen Callahan
A nearly $1.5 million grant from the Strategic Growth Council to LCI supports multiple studies of heat-related climate impacts, the factors that make populations and communities vulnerable, and opportunities to build resilience. Climate change could exacerbate inequalities, and this project will result in tools to help government agencies target responses and empower communities.
See LCI's Climate Adaptation and Resilience page for other examples of how LCI scholars are expanding knowledge and capacity to advance equitable climate adaptation planning.
Climate Mitigation
(current study)
Researchers include: J.R. DeShazo, Julien Gattaciecca, James Di Filippo, Kelly Trumbull, and Naseem Golestani
LCI is conducting a first-of-its-kind study to quantifiably estimate how the state's approximately 50 climate policies and programs, such as the Renewable Portfolio Standard, are reducing GHGs and criteria pollutants. This includes an analysis of the avoided social costs of carbon emissions compared against the costs of the programs. We are also estimating changes in local air pollution and the associated public health impacts (including avoided morbidity and mortality) compared to the program costs.
(2016 report)
Authors: Julien Gattaciecca, Colleen Callahan, J.R. DeShazo
LCI assessed the financial impacts on disadvantaged communities of California's carbon Cap-and-Trade Program, which places the world's first economy-wide cap on greenhouse gas (GHGs) emissions and establishes market mechanisms to price carbon allowances. The regulated entities are large emitters of GHGs, including electric utilities, natural gas utilities, and fuel distributors. LCI researchers analyzed Cap-and-Trade compliance costs that result from the regulated entities' purchase of carbon allowances. The costs of these allowances create price signals that communicate to consumers the amount of GHG emissions associated with electricity, natural gas, and gasoline consumption. While allowing price signals to encourage lower GHG consumption choices, policymakers also want to ensure that the cost burden does not fall disproportionately on low-income Californians. The state has put in place many mitigation strategies that LCI researchers found to financially protect low-income households, in most cases, in the communities that the study analyzed.
See LCI's Climate Mitigation page for other examples of how LCI scholars are expanding knowledge about climate equity issues in mitigation policy.
Climate Investments
(current project)
Researchers include: J.R. DeShazo, William Eisenstein, Jason Karpman, Colleen Callahan, Kelly Trumbull, Britta McOmber, and Emma French
LCI is the leading academic research center informing and analyzing California Climate Investments, which state agencies put toward a range of programs that seek to advance low-carbon transportation, sustainable communities, clean energy, natural resource conservation, and waste diversion. The ultimate goal is to reduce GHG emissions contributing to global climate change and to provide local benefits such as jobs and improved health.
The Transformative Climate Communities (TCC) Program may be the most innovative, comprehensive, and equitable experiment in community-scale climate action, ever. Bringing together many California Climate Investments projects into one program, TCC supports community-led development and infrastructure projects in clean transportation, affordable housing, renewable energy, energy efficiency, urban greening, and more. TCC is a high profile program dedicated to empowering communities most impacted by poverty and pollution to choose their community vision, strategies, and projects to enact transformational change – all with data-driven milestones and measurable outcomes.
LCI developed the plan to assess the progress and results of investments in communities awarded TCC grants by the Strategic Growth Council. We are now implementing the evaluation plan in three TCC Round I communities — Fresno, Watts, and Ontario that collectively are receiving TCC grants of about $140 million — to assess change over time toward community-defined goals. These goals include reduced pollution, improved local resiliency to climate change, and an array of local public health, economic, and social benefits.
(2015 report)
State proceeds from California's carbon Cap-and-Trade Program flow into the Greenhouse Gas Reduction Fund (GGRF) and then are appropriated by the Legislature as California Climate Investments. This LCI report provides a guide to California Climate Investments, focusing on those programs most targeted to benefit disadvantaged communities. The report provides an overview of each program and then analyzes program investments based on recent funding levels (inputs) before and after the GGRF. Additionally, the authors establish a framework to systematically assess program inputs, outputs, outcomes, and impacts. They also make recommendations to enhance benefits from the investments.
(2014 summit and report)
Author: Colleen Callahan (see report for list of the many other contributors)
Senate Bill 535 (de León), signed into law in 2012, requires that 25 percent of proceeds in the GGRF go to projects (now referred to as California Climate Investments) that provide benefits to disadvantaged communities in California. UCLA organized a working summit which produced a report that proposes a framework for planning and implementing California Climate Investments to help maximize benefits in communities affected by pollution and poverty.
See LCI's Climate Investments page for other examples of how LCI scholars are expanding knowledge and capacity to advance equitable California Climate Investments.