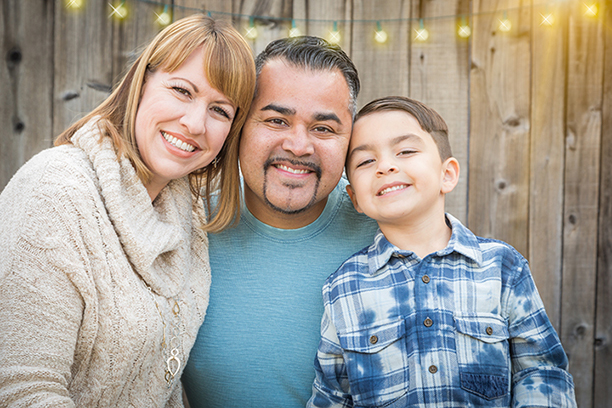 New energy technologies, such as rooftop solar panels, are typically first adapted by the affluent. Yet those with the least income could benefit most from lower electricity bills associated with energy efficiency retrofits, demand response information, and rooftop solar. Well-crafted policy can help bring the benefits of energy equity to those most in need.
Through research and collaborations with stakeholders, the Luskin Center for Innovation (LCI) seeks to advance energy equity by informing policies and programs that empower communities, particularly those that are low-income, to benefit from energy efficiency, renewable energy, and other clean energy strategies. Examples follow.
(2020 report)
Authors: Kelly Trumbull, Julien Gattaciecca, and J.R. DeShazo
Despite a lack of action at the federal level, the transition to carbon-free energy is becoming a reality across the United States. At the local level, community choice aggregators (CCAs) — which offer communities public control over their electricity purchasing decisions — are accelerating this transition. Through these electricity providers, member communities can choose how much renewable energy is offered to their residents and businesses. In California, CCAs have become an effective tool at enabling local climate action. This report, supported by the Rockefeller Brothers Fund, explores why and how CCAs are effectively advancing goals for carbon-free energy.
See other LCI reports on community choice energy here.
(2020 report)
Researchers: Gregory Pierce, Colleen Callahan, and Rachel Connolly
The Liberty Hill Foundation commissioned LCI to evaluate emPOWER, a coordinated outreach project connecting low-income households with energy efficiency, solar energy, low-carbon transportation, and financial assistance programs. The pilot activated community-based organizations to conduct outreach, information sharing, and technical assistance to help eligible residents sign up for free programs that can help them save money and conserve energy. LCI's evaluation found that the campaign has been successful in reaching areas of L.A. County impacted by poverty and pollution, and offers potential as a replicable model for the state.
(2017 report)
Authors: J.R. DeShazo, Michael Kadish, and Alex Turek
Los Angeles County is a national leader in the adoption of residential solar. But not everyone is directly benefiting yet. Most early adopters are affluent households who can afford the up-front investment cost, a common technology adoption trend that has resulted in an inequitable distribution of solar and its benefits. Yet low-income households typically spend a higher percentage of their income on energy costs and thus stand to benefit most from utility bill savings associated with solar systems. A report by LCI and GRID Alternatives assesses the barriers to solar adoption for low-income residents and provides a roadmap for how they could be overcome by unlocking millions of dollars in state incentives for residential solar on affordable housing.
(2015 report)
Authors: J.R. DeShazo, Alex Turek, and Michael Samulon
The number of community solar programs is increasing throughout the U.S. A goal is to bring energy and environmental equity to renters and others who face barriers to owning solar panels on their own home. This LCI report identifies and clarifies important junctures in decision-making when utilities design a community solar program. This includes the importance of garnering support from potential participants, non-participating ratepayers, and the community at large.
(2014 report)
Authors from UCLA's LCI: J.R. DeShazo and Alex Turek
Authors from the University of Southern California: Manuel Pastor, Mirabai Auer, and Chad Horsford
Los Angeles launched the nation's largest Feed-in Tariff (FiT) In Basin Solar program in 2013, helping to catalyze an emerging market for multifamily housing, commercial, warehouse, and industrial rooftop solar. Part of the promise of a properly designed and well-implemented FiT is that it will drive economic growth, enhance environmental sustainability, and create social equity in the workforce by creating career-ladder jobs through rooftop solar installations.
This report assesses the FiT program's early impacts on the local solar market and on local employment. Researchers find that 40 percent of proposed solar projects are in solar equity "hot spots," meaning in neighborhoods with high solar rooftop potential and indicators of high socioeconomic and environmental distress.
This is the third report in a three-part series commissioned by the Los Angeles Business Council and involving LCI research. The first, Making a Market: Multifamily Rooftop Solar and Social Equity, looks at areas of opportunity within the multifamily market. A follow-up report, Empowering LA's Solar Workforce: New Policies that Deliver Investments and Jobs, focuses on the commercial and industrial markets as well as the solar workforce.
See LCI's Energy Program page for other examples of how LCI scholars are expanding knowledge and capacity to advance equitable energy policies and programs.