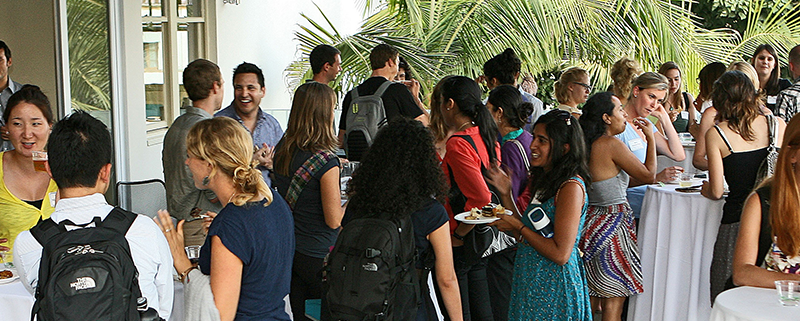 Calling all UCLA graduate students interested in environmental sustainability! Join us for a free, cross-campus mixer.
Learn about environmental organizations, student funding opportunities, and jobs and internships while getting to know your peers across campus. Appetizers and drinks will be served.
Attendees will be required to show a clearance certificate from the UCLA COVID-19 Clearance Portal.
Collaborators
UCLA Emmett Institute
UCLA Graduate Student Water Resources Group
UCLA GSA: Sustainable Resource Center
UCLA Institute of the Environment and Sustainability
UCLA Sustainability
UCLA Sustainable LA Grand Challenge