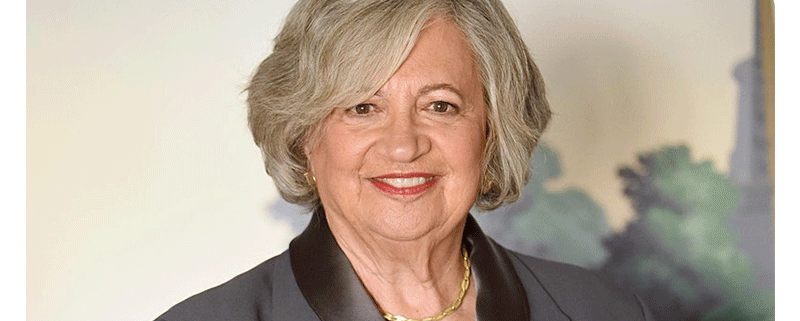 Environmentalist Mary Nichols helped lead California's internationally recognized efforts to reduce air pollution and greenhouse gas emissions during four terms as chair of the California Air Resources Board. Her legacy includes support for policies to cut emissions from the transportation sector — the largest source of greenhouse gas emissions in the state and nation. Learn from Nichols' deep experience during this conversation about how government leaders should take bold, equity-focused action. Nichols will be joined by UCLA transportation equity scholar Tierra Bills and Colleen Callahan, the co-executive director of the UCLA Luskin Center for Innovation.
Nichols has held leadership roles with environmental agencies at the national level, and TIME magazine has included her among the world's 100 most influential people. She is currently distinguished counsel at the UCLA School of Law and the Emmett Institute on Climate Change and the Environment. Nichols was inaugural director of UCLA's Institute of Environment and Sustainability and is a former advisory board member at the Luskin Center for Innovation.
Bills holds a joint faculty appointment at the UCLA Luskin School of Public Affairs and the Samueli School of Engineering. Callahan earned her master's in urban planning at UCLA.
Speakers:
Mary Nichols, Distinguished Counsel at the Emmett Institute of UCLA Law
Tierra Bills, Assistant Professor, UCLA Luskin School of Public Affairs and Samueli School of Engineering
Co-hosts: UCLA Luskin School of Public Affairs and UCLA Luskin Center for Innovation
Partners: