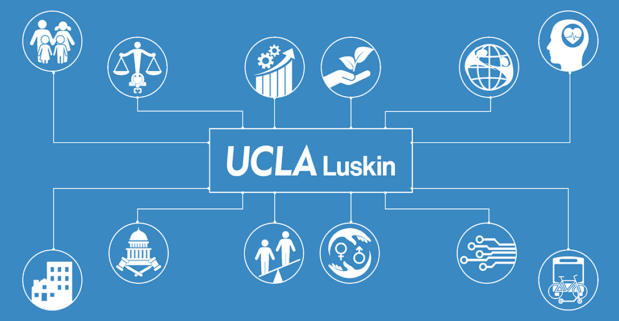 Hosted by the Luskin School of Public Affairs
This virtual event launches the 2022 Luskin Summit with a keynote presentation and four breakout sessions on topical issues, plus a closing panel discussion centered around the Los Angeles mayoral race.
Breakout sessions:
• Ridehail Without Riders — Cruising, Parking and Racial Bias
• From Homelessness to Social Housing: Policy in a Time of Plenty
• How the Pandemic Exacerbated Systemic Class and Racial Inequality
• Designing Cooler Cities in the Face of Extreme Heat
Subsequent Luskin Summit 2022 events will include the following:
February-April: Online webinars on various topics, many with a global perspective.
Mid- to late-April: In-person presentation by Zev Yaroslavsky of the Luskin School about the results of the 7th annual Quality of Life Index, plus a closing panel discussion centered around the history and impact of California's governors.
Notes:
Details about the keynote speaker, some session topics and participants in the various panel discussions will be released closer to the event dates.
Compliance with UCLA and Los Angeles County COVID-19 health and safety protocols will be required during all in-person events.