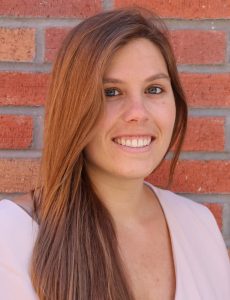 Rachel Connolly, Researcher
Email: reconnolly4@gmail.com
Phone:                   Fax:
---
Rachel Connolly is a Graduate Student Researcher with the Luskin Center for Innovation, and a doctoral student in the Environmental Health Sciences department within the UCLA Fielding School of Public Health. Rachel's research focuses on the intersection of air quality and environmental justice, and her work with the center lies primarily within the transportation and environmental equity initiatives. She has collaborated on projects involving the evaluation of environmental incentive programs, with regards to increasing access to environmental amenities for underserved populations, as well as quantitative health impact assessments utilizing environmental health methods. With Dr. Yifang Zhu's laboratory, she works on projects related to both indoor and outdoor air quality and resulting exposure and health impacts. 
Rachel has a Master of Science degree in Environmental Health Sciences from UCLA and started working with the Center as a Master's student in 2017. Rachel also works as a Health Sciences consultant with a large consulting, engineering, and design firm. She received her undergraduate degree in Environmental Science from UC Berkeley.