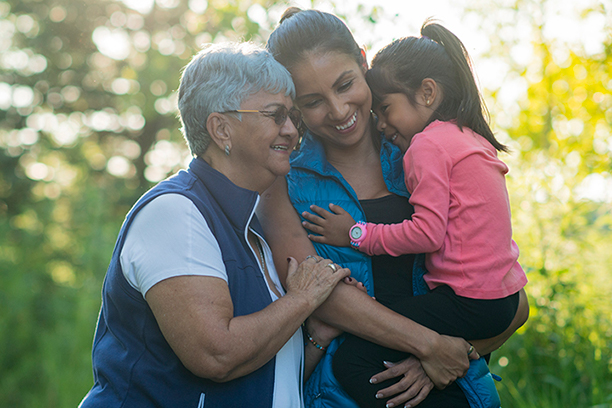 Parks and protected public lands have a multitude of social, health, environmental, and economic benefits. Public parks support and reflect quality of life in a community. They are often where people go to get healthy and stay fit. Parks also improve water quality, prevent flooding, provide habitat for wildlife, as well as a place for children and families to connect with nature. Despite their importance, parks — especially those in lower-income communities — often receive limited funding, creating inequities in access to and benefits from public space.
The Luskin Center for Innovation (LCI) conducts studies and creates guides in support of community-led efforts to maximize the benefits of public spaces for all. Examples follow.
Supporting Park Equity in Los Angeles County
(Current project)
Core research team: Jon Christensen, Kyra Gmoser-Daskalakis, and Britta McOmbre
Residents of Los Angeles County demonstrated overwhelming support for investing in local and regional parks by voting for the Safe, Clean Neighborhood Parks & Beaches Measure (Measure A). Now LCI, with support from the Resources Legacy Fund, is assessing and evaluating the Link program; this unique partnership of First 5 Los Angeles, city governments, residents, and community based organizations aims to provide technical assistance and other resources to expand park access through Measure A funding in park-poor communities. Researchers will evaluate initial outcomes of the Link program to identify lessons learned and opportunities for systems change to help communities  in need of better park access in L.A. County.
Expanding Equitable Access to the Outdoors in California
(2020 report, forthcoming)
Core research team: Jon Christensen, Kyra Gmoser-Daskalakis, and Morgan Rogers
California has a wealth of public lands, natural and cultural resources, and open space but unfortunately access to these spaces has not been equitable for all Californians. Governor Newsom and the California Natural Resources Agency have identified "Access for All" as a priority that the state must work to advance.
Funded by the Resources Legacy Fund, researchers at the Luskin Center for Innovation (LCI) recently completed an inventory of current state funded and operated programs, along with exemplary local and national programs, that advance equitable outdoor access in the state along the multiple dimensions of capital investment, workforce development, and programming. This inventory helped to summarize the current landscape of programs and identify gaps and opportunities to improve outdoor access in the state. Analysis of findings from the inventory, in conjunction with interviews of stakeholders across the state, allowed LCI researchers to draft policy recommendations for improving equitable access programming in the state with an eye toward near term opportunities to leverage existing programs and funding for high impact with minimal budget impacts. LCI's work will help inform policy makers and advocates on ways to move forward amid myriad challenges to ensure all Californians can benefit from the public health, recreational, and educational benefits that access to the outdoors provides.
(2020 briefing paper and technical report)
Core research team: J.R. DeShazo, Gregory Pierce, Britta McOmber, Kyra Gmoser-Daskalakis, Kelsey Jessup, and Joyce Thung
The Los Angeles region is home to the nation's largest urban national park, the Santa Monica Mountains National Recreation Area. The park offers more than 500 miles of trails for picnicking, hiking, biking, wildlife viewing in a biodiversity hotspot, and much more.
UCLA researchers and volunteers worked with the National Park Service to survey over 4,000 people at 45 trailheads and park entrances spread throughout the vast Santa Monica Mountains National Recreation Area (SMMNRA). A new report and briefing paper released by LCI features results of this survey. The publications examine the patterns and needs of a diverse array of SMMNRA park users to inform how to meet their needs, with broader implications to inform park planning elsewhere.
The analysis has a focus on park equity and access in Los Angeles County. Researchers analyzed equity and access along five key dimensions: visitor demographics and geographic characteristics of visitors; travel distance, time, and cost; modes of park access; activity engagement; and amenities used or desired.
(2018 toolkit; next phase of implementation ongoing)
Authors: Anastasia Loukaitou-Sideris, Kelsey Jessup, Kyra Gmoser-Daskalakis, Connor Hum, Rebecca Ferdman, and Mara Elana Burstein
LCI's SMART Parks Toolkit is a cutting-edge, award-winning (American Planning Association-Los Angeles award) guide to integrating technology into parks. Supported by The Rosalinde and Arthur Gilbert Foundation, the toolkit describes technology types, their opportunities to enhancebenefits of public spaces, and considerations for park managers. The toolkit provides specific examples of how technology has been or could be applied in park settings. The document is organized by park components, representing the main features and management considerations for most urban parks: landscape, irrigation, stormwater, hardscape, activity spaces, urban furniture and amenities, lighting, and digiscapes.
(2016 guidebook)
Authors: J.R. DeShazo, Colleen Callahan, Kelsey Jessup, Mara Elana Burstein, Andrew Pasillas, Jimmy Tran, and Cameron Robertson
For an example of what communities can do with land that adjoins the Los Angeles River, look no further than Marsh Park — 3.9 acres of greenway in the Elysian Valley neighborhood of Los Angeles, not far from downtown. The park features trees, green infrastructure, play and fitness equipment, a walking path, picnic tables and an open-air pavilion. It is built around a large industrial building that houses a company that takes modular shipping containers and turns them into residences for the homeless. The park also serves as a gateway to the L.A. River and is one of the case studies featured in the Los Angeles River Greenway Guide.
The guide describes the experience of community residents and other leaders who have successfully developed portions of the L.A. River greenway, and provides advice to those interested in promoting a continuous greenway in their community. It features 14 case studies of small and large projects that have improved community access to the L.A. River and/or created parks, pathways, or bridges along it. The guide also includes considerations for how to:
develop clear project goals, strategic partnerships, and reasonable timelines; engage and empower community members;
develop creative project designs;
determine accurate project costs;
consider funding options;
effectively coordinate with numerous permitting agencies and private land owners;
and sustain long-term project operations and maintenance.
UCLA researchers developed the guide based on a collaborative process that involved dozens of interviews and several community events.