Both Change and Continuity in Our Executive Leadership Team
An Announcement From Our Founding Director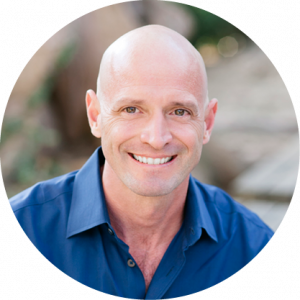 July 14, 2021
Dear friends,
It is with mixed emotions that I announce a transition. At the end of the summer, I will step down from my role as founding director of UCLA's Luskin Center for Innovation to serve as dean of the Lyndon B. Johnson School of Public Affairs at the University of Texas. Despite this, I'll remain connected to the Luskin Center for Innovation as an affiliated faculty member.
As I prepare to depart, the Luskin School's dean, Gary Segura, has put in place an exceptional leadership team for the center. Dr. Gregory Pierce and Dr. V. Kelly Turner will serve as co-directors for the next year. Both scholars have served as associate directors for several years, so they are well positioned to ensure that the LCI continues to produce transformative research that advances environmental priorities for the health of people and the planet.
Also continuing on the LCI leadership team will be Dr. Jisung Park as associate director and Colleen Callahan as founding deputy director. In addition, I'm happy to report the recent promotions of Dr. Silvia R. González, Dr. Bo Liu, and Jason Karpman as research project directors.
I am deeply grateful for the support, partnership, and interest in our work from our thousands of donors, civic partners, and broader network during our first decade-plus. With your help, our impact is evident in dozens of more effective, equitable, and innovative environmental policies; hundreds of trained students who will improve policy for decades to come; and a richer public understanding of critical environmental issues.
We are looking forward to getting together with you to commemorate this transition. We will share more details soon.
Yours truly,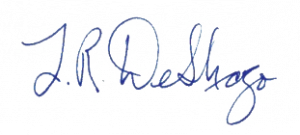 J.R. DeShazo