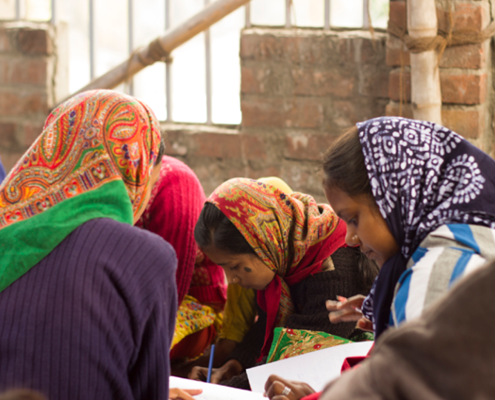 New Research Shows Global Impact of Extreme Heat on Learning
Worsening climate change deepens educational inequities across the United States and around the world, UCLA's R. Jisung Park finds.
Extreme heat may deepen educational inequities for students around the world, according to new research by R. Jisung Park – Assistant Professor in Public Policy, and Associate Director of Economic Research at the UCLA Luskin Center for Innovation – and his colleagues Patrick Behrer (Stanford) and Joshua Goodman (Boston University). Just published in the journal Nature Human Behaviour, Park and his co-authors' study analyzed standardized achievement data for more than 144 million 15- to 19-year-olds in 58 countries, as well as detailed weather and academic calendar information. The findings showed that the rate of learning decreases with an increase in the number of hot school days.
"Temperature is a surprisingly disruptive factor for students — both for high-stakes test-taking and for learning over the longer term," said Park, who specializes in environmental and labor economics. The new study broadens Park's body of research into the effect of extreme heat on learning. Previous analyses of U.S. data showed that high temperatures can diminish student performance on standardized exams. In addition, minority and low-income students who attend U.S. schools that lack air conditioning are particularly vulnerable to the negative effects of heat, the research found. The latest study measured the effects on a global scale, showing that "heat disrupts learning across a wide range of climates and levels of development," Park said. The research underscores the importance of policies aimed at improving physical learning environments. More broadly, it demonstrates that the impact of climate change on personal development can add up over time, possibly putting a brake on national economic growth and individual economic mobility.