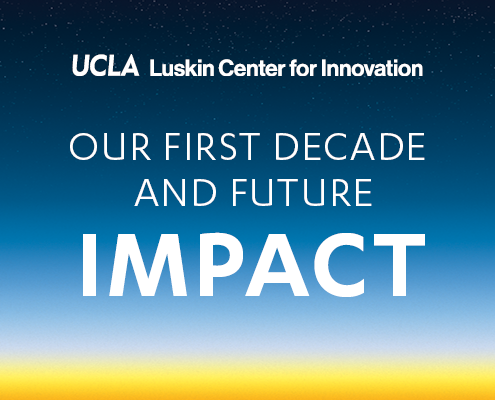 The Luskin Center Is Turning 10!
We had planned a party, to raise a glass with you to celebrate the Luskin Center for Innovation's decennial.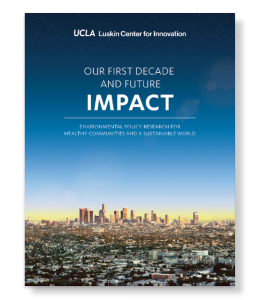 Then the pandemic hit. And LCI focused on the immediate need to inform policies that aid those most impacted. Now, amid protests over systemic racism, devastating wildfires and unprecedented economic disruption, we recommit to finding equitable, effective and sustainable solutions.
LCI's track record shows how people and the planet benefit when rigorous research informs real-world policy. At a time when questions abound, our world-class researchers are perfectly positioned to find answers.
Our IMPACT report highlights what we've collaboratively accomplished, along with audacious but achievable goals for the future. We invite you to join us and support rigorous research for the health of people and the planet.
Our First Decade By The Numbers
Bold Goals We're Advancing in Our Next Decade